Old Truck Buyer
Turn your old truck into cash!
List your truck for free!

Year to Date Donation Total: $5.00
1986 Chevrolet C/K Pickup 1500
Vehicle Details
Price: $5,900
Mileage: 105,987
Exterior Color: Offwhite
Interior Color: Burgundy
Engine: 8 Cylinder
Transmission: Automatic
Fuel: Gasoline
Drive: Four wheel drive
VIN:
Description: I do want to tell you everything and disclose it all before you buy. So, here goes. CLEAN TITLE! Rare classic 1986 Chevy Silverado 4x4 short/wide bed. Shoot me an offer! It's been sitting over a year. Last few times I drove it was around town here when working on my other one and to go hunting which is only a few hours away. The engine is strong, good compression, but the seals (like valve seals and valve cover gaskets, etc) are probably hard and maybe even brittle. I don't want to downplay the truck any because it is a good truck. It does need TLC and some time put into it to get it to be a daily driver. It does have some rust spots common to these trucks. It does need new tires since they are rotted, currently one flat. Another issue that I want to point out is that the frame was cracked when I got it, driver's side of the engine. Instead of welding it (which would mess up the temper and strength) I put a thick piece of angle iron inside the "C" part of the frame and tapped bolts into both. It hasn't broke since and is probably stronger than before. Other than that, transmission and motor and hubs all worked good the last time that I had it out. The main thing is that it's been sitting, needs a battery and oil change. It does have a little bit of rust in a few places. Has a 327 engine in it that I rebuilt. I'm guessing about 20k miles or so on the engine. The engine is marked as a 305 on the valve covers but it is a 327 with 350 heads on it. Carter carb, Eldebrock intake. I added a transmission cooler. Dash is out of a Scottsdale but cracked again. cracked windshield. 700R OD transmission. Make me an offer, otherwise I will try to start working on it to be driveable this spring.

Photos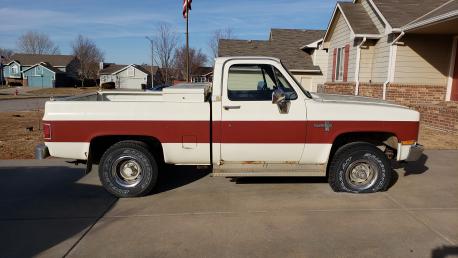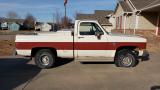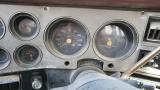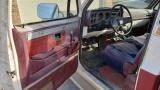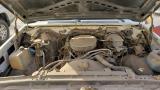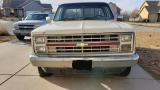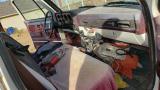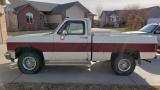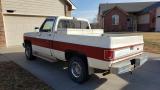 Seller Details
Name: Jc Kirk
Location: PARK CITY, Kansas 67219
Contact the Seller